The Housing Market is Blooming!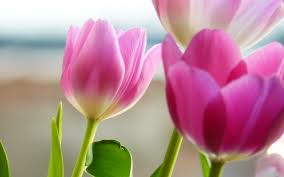 It is spring in the Granite State and the housing market is in full bloom.  While we are still experiencing low inventory, buyers are out buying and multiple offers are not uncommon.  Like last year, the lack of homes to sell is impacting prices.  Statewide in the 1st quarter, the median sales price grew from $260,000 in 2018 to $280,000 in 2019, up 7.7%.   The average days on market was 80 days.  Sales statewide are down by 2.8%; again due to low inventory. 
In the combined towns of Newbury, New London, and Sunapee, 1st quarter sales are about the same.  26 homes sold in 2019; 25 sold in 2018.  The average days on market dropped to 145 days vs. 201 days in 2018.  The median sales price was $350,250 in 2019 compared to $392,000 in 2018.  The higher median sales price in 2018 can be attributed to having 3 sales over $1 million close in the 1st quarter vs. the highest sales price this year was $750,000.
The good news for home buyers is no further rate hikes are expected and the 30 yr. fixed rate mortgage is under 4.5%.  Additionally it is still a tight job market which is pushing up income.  Bottom line, it's still a good time to be a buyer or seller so contact me to get your jump on the spring market!  603-526-4116, www.DonnaForest.com, donna@donnaforest.com
Figures are based on information from the Northern New England Real Estate Network, Inc. for the period 1/1/18 – 3/31/18 and 1/1/19 – 3/31/19.
"Word of Mouth" is the best advertisement, and we love it when you refer your friends and family to Better Homes & Gardens Real Estate - The Milestone Team.